Garage doors are not ordinary doors. It is a heavyweight machine that needs special care and attention for it to last longer and to prevent it from bringing danger to anyone. We do not want to always have problems with our doors and to always call someone for garage door repair so it is important to know the reason why this great invention breaks down after some time of usage.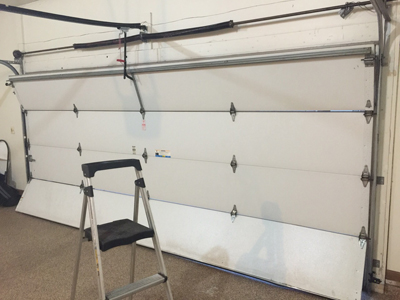 Cause the door to fall down in an instant
The mechanism of the door will not work without the different parts that complete this amazing machine. Each part plays a special role to make this very heavy door open and close without difficulty. If one small part is broken, it will affect all the other parts and the entire mechanism as well. The more we use the door, the greater the chance that all parts will be worn out. The most important part that needs to be checked all the time is the spring. There are two kinds of springs present in a door and these are extension garage door springs and torsion springs. If you own garage door for many years and have not yet replaced the springs, you need to inspect if it is already worn out. If it is, get it replaced right away. Worn out springs will soon break and cause the door to fall down in an instant. That heavy door could harm anyone underneath it so do not wait for the springs to break.
Do not let your door break down and perform thorough maintenance regularly.
It is important to maintain garage doors so you will not experience any serious problem. You can have everything checked thoroughly, from the garage door tracks, brackets, and up to all the screws and hinges. Using the right lubricant and fastening loosen screws are part of maintenance. Proper alignment of tracks is necessary so the door will always stay in place and not get stuck. Doing meticulous inspection at least twice or thrice a year will make your door perfectly functional for a very long time.